In response to the increased use and expanded coverage of telehealth during the COVID-19 pandemic, From Coverage to Care (C2C) has released new resources to support patients and providers in making the most of virtual care.
A handy new resource to make the most out of virtual care visits: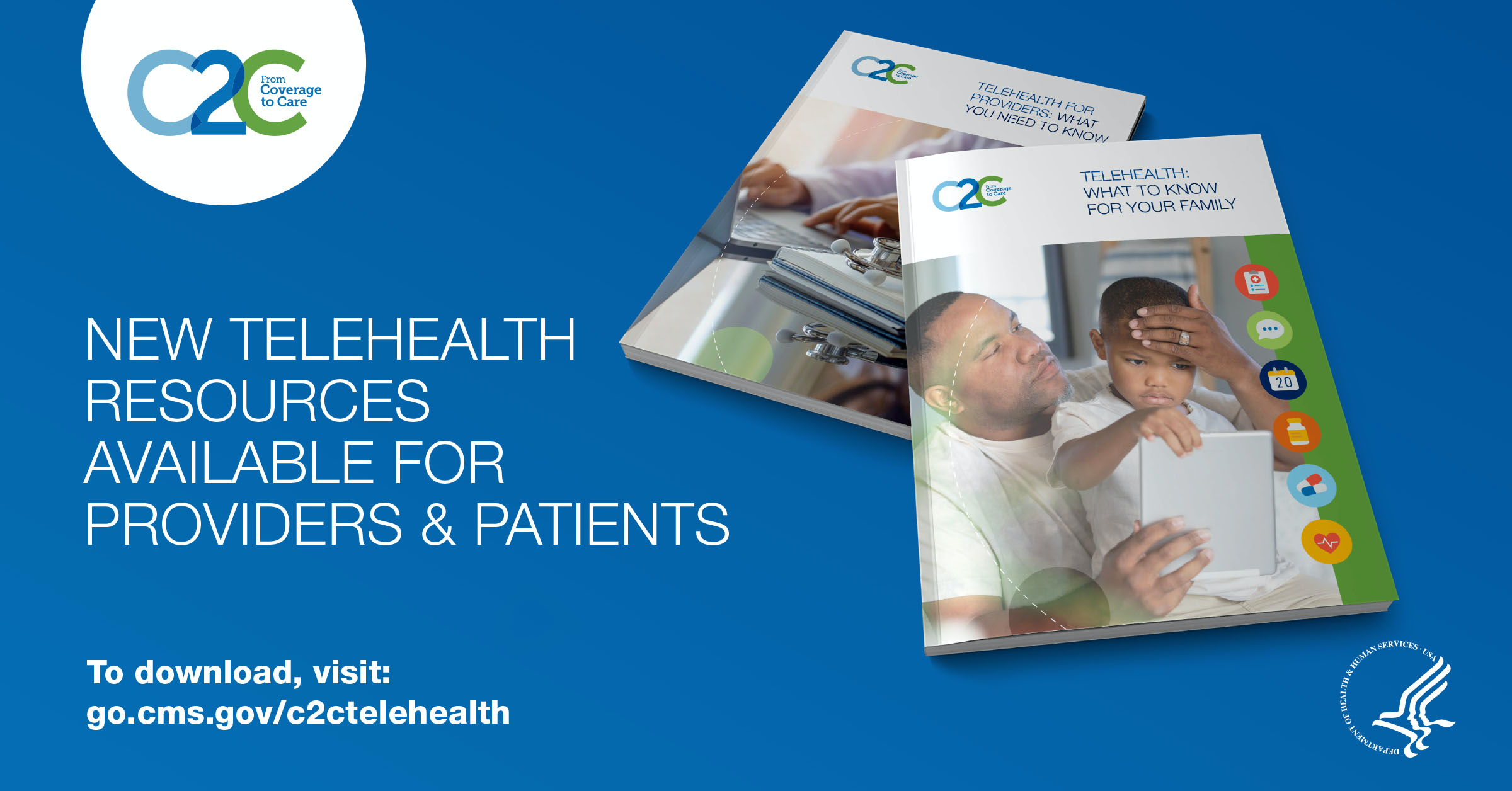 Providers can learn how and when to use telehealth, including how to set up telehealth services, how to conduct a successful visit, and how to keep up to date on telehealth payment (particularly for Medicare and Medicaid).
Click here for the Provider Toolkit: https://www.cms.gov/files/document/telehealth-toolkit-providers.pdf
Patients can find out the types of care they can receive through telehealth, how to prepare for an appointment, what to expect during a visit, and more.
Click here for the patient materials available in English
https://www.cms.gov/files/document/c2c-telehealth-patient-toolkitdigital508c.pdf
and Spanish:
https://www.cms.gov/files/document/c2c-telehealth-patient-toolkitdigitalspanish508c.pdf
Direct link to website: https://www.cms.gov/About-CMS/Agency-Information/OMH/equity-initiatives/c2c/consumer-resources/telehealth-resources