The North Carolina Department of Health and Human Services Division of Health Benefits and North Carolina AHEC are offering a bimonthly evening webinar series to help prepare providers, practice managers, and quality managers for Medicaid Managed Care going live on July 1, 2021.
THURSDAY, MAY 6 | 5:30–6:30 PM
Behavioral Health Services in Standard Plans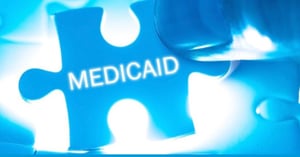 The Medicaid Managed Care webinars on the 1st and 3rd Thursday of the month are dedicated to bringing you late breaking information and guidance on NC Medicaid's transition to Managed Care. Hosted by Shannon Dowler, MD, Chief Medical Officer of the NC Division of Health Benefits, and moderated by Hugh Tilson, Director of the NC AHEC Program.
Agenda
Behavioral Health Services: Standard Plans and Tailored Plan Differences
Standard Plan and Tailored Plan Networks Criteria
Standard Plan Network Adequacy Oversight
Care Management for Members with Behavioral Health Needs
Transitions Between Standard and Tailored Plans
What Ifs of Managed Care
Other Hot Topics


Did you know that all of the materials from our webinar series are archived on ncahec.net? Visit our website to view the recordings, slide decks, and transcripts from the Medicaid Managed Care, Advanced Medical Home, and COVID-19 webinars.
For questions about provider trainings and other NC Medicaid resources, please contact medicaid.practicesupport@dhhs.nc.gov.