Lifeline is a federal government program that offers a monthly discount on phone, internet or bundled package bills to qualified low-income people, which can give them the tools to access services like telehealth. People living on Tribal Lands can receive additional benefit.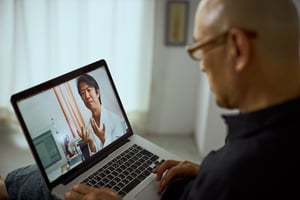 Patients may qualify through their child or dependent if they participate in:
Supplemental Nutrition Assistance Program (SNAP), formerly known as Food Stamps
Medicaid
Supplemental Security Income (SSI)
Federal Public Housing Assistance (FPHA)
Veterans Pension and Survivors Benefit
Patients can apply online, or by completing a paper form and mailing it in.
Check out the website which you can provide to patients, or download and print the paper forms (available in English and Spanish) for them to complete and send in.