There are many challenges faced by practices and providers as they strive to ensure all children are fully immunized and protected against vaccine-preventable diseases.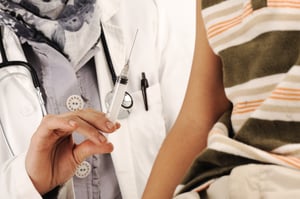 Our colleagues at Eastern AHEC are hosting the Jon B. Tingelstad "Practical Pediatrics" Conference on May 25 and 26. As an added benefit for this year's conference, a no-cost Pre-Conference event specifically focused on improving rates of childhood immunizations is available this year. Using the framework of 'Results Based Accountability', attendees will walk away with an action plan focusing on equitable childhood immunization improvement in office-based pediatric care.
The Pre-Conference will be held in-person only, on May 25 from 8:30-12:00 noon at the Education Center at Eastern AHEC, 2600 W. Arlington Blvd., Greenville, NC.
Click here for full details!