Providers with Denials for Healthy Opportunities Screening, Assessment and Referrals Claims due to Edit 02088 May Now Resubmit Claims
An issue was identified with provider claims denying due to edit 02088 which enforces a rule that coverage of the procedure code G9919 for Healthy Opportunities Screening, Assessment and Referrals (HOSAR) positive screenings, be limited to providers affiliated with Carolina Access II (CAII) based on the rendering provider NPI. Upon review by the State, the edit disposition has now been updated to allow the claims to be properly adjudicated by updating the affiliation basis to the billing provider NPI. Affected providers should resubmit claims that were denied for this issue.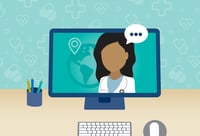 Also, before you resubmit, please note:
Code G9919 cannot be billed as telehealth.  

Code G9919 does not require a modifier

T1015 should not be combined on a claim with code G9919

Please verify the following information for the rendering provider 

Is affiliated with the office

Is a NC Medicaid provider and is active in

NCTracks

Has an active taxonomy

Taxonomy should not be single or multispecialty 

Verify the CCNC Affiliation location and place of service match

Procedure codes should always have a billed amount (usual and customary) 
Place of Service Indicator Codes Updated
Some claims have also denied for Place of Service (POS) mismatch. This table of codes are the allowable POS for billing G9919. 
| | |
| --- | --- |
| POS Indicator | Description |
| 03 | SCHOOL |
| 04 | HOMELESS SHELTER |
| 05 | INDIAN HLTH SVCS FR-STND FCLTY |
| 06 | INDIAN HLTH SVCS PR-BSD FCLTY |
| 07 | TRIBAL 638 FRE-STNDNG FACILITY |
| 08 | TRIBAL 638 PROV BASED FACILITY |
| 11 | OFFICE |
| 12 | HOME |
| 14 | GROUP HOME |
| 16 | TEMPORARY LODGING |
| 19 | OFF CAMPUS - OUTPATIENT HOSPITAL |
| 21 | INPATIENT HOSPITAL |
| 22 | ON CAMPUS - OUTPATIENT HOSPITAL |
| 23 | HOSPITAL EMERGENCY ROOM |
| 24 | AMBULATORY SURGICAL CENTER |
| 25 | BIRTHING CENTER |
| 49 | INDEPENDENT CLINIC |
| 50 | FEDERALLY QUALIFIED HEALTH CENTER |
| 71 | STATE OR LOCAL PUBLIC HEALTH CLINIC |
| 72 | RURAL HEALTH CLINIC |
For questions on the HOSAR payment contact NCTracks Call Center; 800-688-6696 or NCTracksprovider@nctracks.com