This webinar will provide an overview of the Pilot program, with a focus on the essential roles and responsibilities of human services organizations that will provide Pilot services to eligible Medicaid members. The webinar will also highlight important upcoming implementation milestones and next steps. The session will be geared towards human services organizations that are interested in providing Pilot services, but is open to the public. There will be time reserved at the end for Q&A.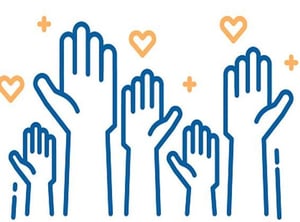 North Carolina's Healthy Opportunities Pilots
Join us on Tuesday, Aug. 31, 2021, from 9:30-11:00 a.m. ET for a webinar on North Carolina's Healthy Opportunities Pilots.
The Pilots offer the unprecedented opportunity to evaluate the impact of providing evidence-based, non-medical interventions to a subset of high-risk eligible Medicaid members in select regions of the state.
More information about the Healthy Opportunities Pilots is available at:
https://www.ncdhhs.gov/about/department-initiatives/healthy-opportunities/healthy-opportunities-pilots
The federal government has authorized up to $650 million in state and federal Medicaid funding to cover the cost of providing select Pilot services related to housing, food, transportation and interpersonal safety that directly impact the health outcomes and health care costs of Medicaid members.


Register to attend the webinar