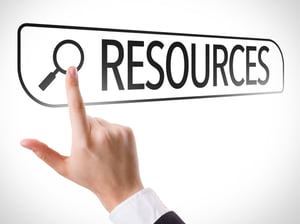 We invite you to check out these other updates for the week, as we find helpful resources we will share them here weekly:
Medicaid Managed Care AMH Webinar - Was held on Nov 5th, next Medicaid Managed Care Fireside Chat Webinar in Series is December 3rd - View recording and slides here

Clinical/Quality webinar on 11/19: The next Thursday evening webinar at 5:30-6:30 will be on Women's Health. This will be presented by Dr. Dowler, Dr. Wroth of CCNC, the NC OBGYN Society (part of NC Medical Society) and NC AHEC. Register here

Modified NCTracks AMH Tier Attestation Tool Available: The Advanced Medical Home (AMH) Tier Attestation Tool, available on the NCTracks Secure Provider Portal Status and Management page has been modified. Providers who no longer wish to serve as a state approved AMH Tier 3 provider may use this tool to downgrade from an AMH Tier 3 level provider to an AMH Tier 2 level provider. More information

NC Medicaid Electronic Health Record Incentive Program Announcements: Updates including Program Year 2020 Stage 3 Meaningful Use (MU) attestations, Program Year 2020 webinar series and Security Risk Analysis (SRA). More details

NCDHHS Launches Medicaid Managed Care Enrollment Website:

On Friday the NC Department of Health and Human Services launched the NC Medicaid Managed Care Enrollment website – www.ncmedicaidplans.gov – in preparation for the launch of Medicaid managed care on July 1, 2021.To learn more about North Carolina's transformation to Medicaid Managed Care, visit the Medicaid Transformation Page.
United Providers of Health: NCDHHS recently announced that it had partnered with United Providers of Health (UPOH) to address unmet health care needs of historically marginalized communities. A new $7 million statewide effort will support NCDHHS' COVID-19 response by providing preventative health care services, connections to mental health supports and help securing non-medical drivers of health like food and housing. More information on NCDHHS' COVID-19 response can be found at covid19.ncdhhs.gov.
QP Thresholds are Increasing in 2021; You May Need to Participate in MIPS Next Year. The Centers for Medicare & Medicaid Services (CMS) has posted a 2021 QP Quick Start Guide and 2021 MIPS Eligibility Decision Tree to provide more information on QP status and to help clinicians understand if they will need to participate in the MIPS.
Final 2020-2025 Federal Health IT Strategic Plan Now Available. Last week,Office of the National Coordinator for Health Information Technology released the final 2020-2025 Federal Health IT Strategic Plan. The Plan defines a set of goals, objectives, and strategies that guide the federal government in supporting the access, exchange, and use of electronic health information to connect healthcare with health data. Read the plan here
ONC Announces Interim Final Rule with Comment Period. Last week, ONC announced the Cures Act Interim Final Rule with Comment Period. Due to the COVID-19 pandemic, ONC is extending compliance dates and timeframes for Information Blocking and the ONC Health IT Certification Program. Learn about the rule here

BCBS of NC Launches Another Rural ACO

Focused on Independent Hospitals & Their Employed Practices. Read more

NCMB waivers for PAs:

Order relaxes supervision rules for PAs on emergency assignments.
TIP SHEETS - Click below for latest tip sheets on these important topics