Does your practice accept Cigna insurance? We have learned of an important policy change: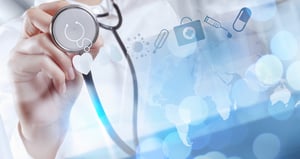 Cigna will require the submission of office notes with claims submitted with evaluation and management (E&M) Current Procedural Terminology (CPT®) codes 99212, 99213, 99214 and 99215 and modifier 25 when a minor procedure is billed. The E&M line will be denied if Cigna does not receive documentation that supports that a significant and separately identifiable service was performed. Denials will include administrative appeal rights. This update is effective for claims processed on or after August 13, 2022. Please note that the requirement to submit documentation only applies to claims that include one or more office-based minor procedures.
Click to view Cigna's Reimbursement policy on this topic.
We urge you to evaluate the impact this policy may have on you. We suggest you implement new workflows to ensure you do not have denials of E&M claims when performing a minor procedure in your office for your patients with Cigna!