NC Medicaid Division of Health Benefits posted a Medicaid Managed Care Provider Update on March 16, 2021. Below are some important highlights.
Key Dates for Transitioning to Medicaid Managed Care
March 15, 2021

 – Open Enrollment begins

May 14, 2021

 – Open Enrollment ends

May 15, 2021

 – Auto Enrollment for beneficiaries who have not selected a health plan

May 22, 2021

 (approximate) – Transition of Care information is sent to each health plan for beneficiaries assigned to that health plan

July 1, 2021

 – Medicaid Managed Care launch
Provider Contracting Reminders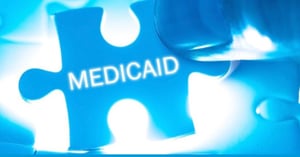 In order for a provider's information to be used in auto-enrollment (May 15, 2021), contracts should be executed with Health Plans by April 12, 2021. This allows sufficient time for signed contracts to be returned and for the Health Plan to process those contracts. Typically, Health Plan processing time is two to three weeks, but may take longer. Providers need to contract with health plans in a timely fashion to avoid losing patients when health plans assign beneficiaries to in-network providers. More information is available here. 
Tailored Care Management Certification
To continue supporting providers interested in obtaining certification as an Advanced Medical Home Plus (AMH+) practice or Care Management Agency (CMA), the Department extended the Round 1 application deadline from March 1, 2021 to June 1, 2021.  More information is available here.
New Resources
PHP Quick Reference Guides
NC Medicaid's Managed Care Prepaid Health Plans (PHPs) have created quick reference guides to include the most current and comprehensive information for providers. Each quick reference guide covers: 
Provider Services Contacts;

Provider Portal Information;

Prior Authorization / Notifications Information;

Member Services / Eligibility Information;

Claims / EDI Information;

Provider Grievances and Appeals Information;

Non-Emergency Medical Transportation Information;

Pharmacy Information;

Nurse Line Information;

Behavioral Health Crisis Information;

Transportation Information;

Interpreter Services Information;

Vendor Information;

Care Coordination Information; and

Additional resources. 
AmeriHealth Caritas North Carolina
https://www.amerihealthcaritasnc.com/provider/forms/index.aspx
Carolina Complete Health
https://network.carolinacompletehealth.com/resources/manuals-and-forms.html
Healthy Blue (Blue Cross Blue Shield)
https://provider.healthybluenc.com/north-carolina-provider/manuals-and-guides
United Healthcare Community Plan of North Carolina
https://www.uhcprovider.com/en/health-plans-by-state/north-carolina-health-plans/nc-comm-plan-home/nc-cp-training.html
WellCare of North Carolina
https://www.wellcare.com/North-Carolina/Providers/Medicaid
Health Plan Training Resources for Providers
For training resources, please visit the health plan training websites below:
AmeriHealth Caritas North Carolina
https://www.amerihealthcaritasnc.com/provider/training-and-education/provider-training.aspx 
Carolina Complete Health
https://network.carolinacompletehealth.com/resources/education-and-training.html 
Healthy Blue (Blue Cross Blue Shield)
https://provider.healthybluenc.com/north-carolina-provider/training-academy 
United Healthcare Community Plan of North Carolina
https://www.uhcprovider.com/en/health-plans-by-state/north-carolina-health-plans/nc-comm-plan-home/nc-cp-training.html 
WellCare of North Carolina
https://www.wellcare.com/en/North-Carolina/Providers/Medicaid/Training/Medicaid-Training