The Center for Medicare and Medicaid Services (CMS) provides a monthly newsletter for small practices. The newsletter provides relevant updates and information for small practices participating in the Quality Payment Program (QPP) for your continued participation and success. Some highlights:
At-A-Glance: Required and Recommended Activities to Support Participation in QPP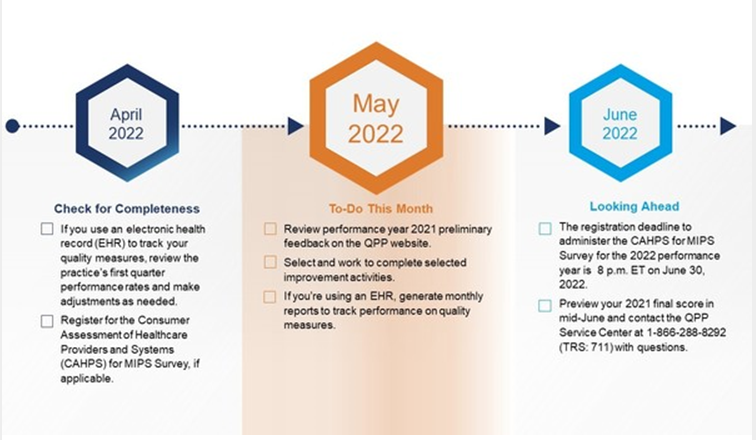 Additional features in this month's CMS newsletter include these Hot Topics:
CMS Reweighting 2021 MIPS Cost Performance Category

Performance Year 2021 Preliminary Feedback Available (sign into your QPP account)

Register for the CAHPS for MIPS Survey for the 2022 Performance Period

Relevant Resources
Northwest AHEC Practice Support encourages you to sign up for the CMS Quality Payment Program Small Practices Newsletter. As always, contact your coach for more information or if you have any questions!