Check out this important update From Centers for Medicare & Medicaid Services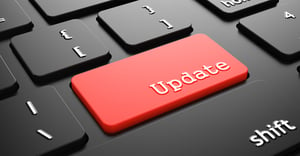 "Update: On Thursday, December 29, 2022, President Biden signed into law H.R. 2716, the Consolidated Appropriations Act (CAA) for Fiscal Year 2023. This legislation provides more than $1.7 trillion to fund various aspects of the federal government, including an extension of the major telehealth waivers and the Acute Hospital Care at Home (AHCaH) individual waiver that were initiated during the federal public health emergency (PHE).
Additionally, on January 30, 2023, the Biden Administration announced its intent to end the national emergency and public health emergency declarations on May 11, 2023, related to the COVID-19 pandemic.
CMS is committed to updating supporting resources and providing updates as soon as possible. Please continue to use the provider-specific fact sheets for information about COVID-19 Public Health Emergency (PHE) waivers and flexibilities."
Selected fact sheets:
Click here to go to the CMS source page , where you can also sign up for email updates on topics pertinent to you.