Provider Relief Fund (PRF) recipients who received one or more payments exceeding, in the aggregate, $10,000 during a Payment Received Period are required to report as part of the post-payment reporting process. The reporting portal is now open. If you received payments from the fund between April and June 2020 you are required to report prior to September 30th, 2021.
Reporting must be completed and submitted to HRSA by 11:59 PM ET the last date of the reporting window.

Audits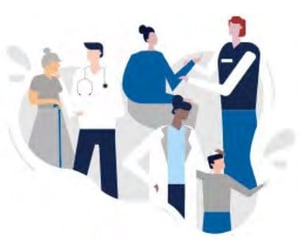 HHS has hired four outside firms to audit the billions of dollars it sent to hospitals and other healthcare providers during the COVID-19 pandemic.
The first audits will begin after Sept. 30 and will focus on the providers who received at least $750,000 from the $178 billion provider relief fund program.
The Office of the Inspector General also plans to perform its own audit of the program to determine if the payments were calculated correctly and went to eligible providers.