Since May is Mental Health Awareness Month, it's a good time to pause and check in on family, friends, neighbors...and yourself.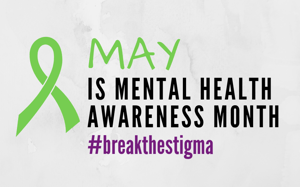 It's also a good time to get familiar with the Collaborative Care Model, which integrates mental health care into a primary care setting -- meeting patients where they are. It is associated with significant improvement in depression and anxiety outcomes compared with usual care.

NC AHEC offers no-cost educational and practice-based support to primary care practices interested in implementing the Collaborative Care Model. This includes coaching on workflows, billing/coding, registry implementation, and continuing education programs.

Contact us today at practicesupport@ncahec.net or register here for the self-paced training: https://www.southernregionalahec.org/courses-and-events/69531/collaborative-care-model-training-series