The Northwest AHEC Practice Support Team supports social, physical, and economic environments which promote attaining the full potential of health and well-being for all. This blog segment highlights impactful publications which promote improved health outcomes through Social Determinants of Health (SDOH) each month.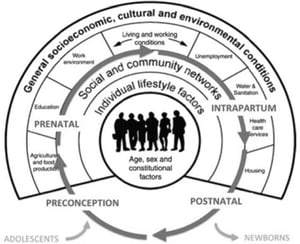 Our featured report this month discusses a must-read article for any healthcare providers especially perinatal and neonatal nurses who have a critical role to play in effectively addressing the disproportionate prevalence of adverse pregnancy outcomes experienced by Black child-bearing families.

In the article, it describes the ethics of perinatal care for Black women, and how social determinants of health, health disparities, and health inequities contribute to poor outcomes among their children.

This article provides tools to dismantle structural racism specific to "mother blame" narratives.
The Ethics of Perinatal Care for Black Women: Dismantling the Structural Racism in "Mother Blame" Narratives. The Journal of Perinatal & Neonatal Nursing: April/June 2019 - Volume 33 - Issue 2 - p 108-115 doi: 10.1097/JPN.0000000000000394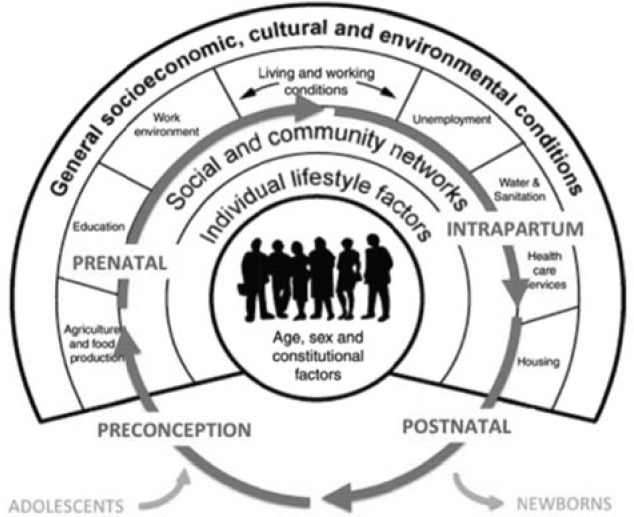 Figure 1.
Social determinants of health, health disparities, and inequities across the reproductive life course. Adapted with permission from the Preterm Birth Initiative—California, the San Francisco Department of Public Health, and the Centers for Disease Control and Prevention framework on social determinants of health.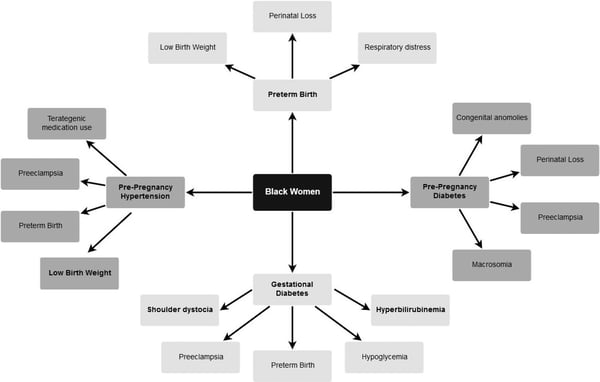 Figure 2.
Factors that influence reproductive outcomes for black women.