You're Invited to Participate in Medicaid Quality Improvement Work with NC AHEC — your gateway to Population Health Improvement and Shared Savings!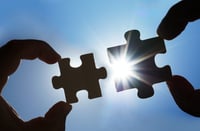 All nine Regional AHECs support Advanced Medical Home (AMH) practices across the state with 1:1 technical assistance for Medicaid managed care, workflow redesign, EHR optimization, telemedicine, and more – all at no cost to the practices.

We welcome the opportunity to assist you in applying this collaborative approach to quality improvement in your practice. All three Medicaid topics may not apply to your patient population, so we invite you to work with us on those that are important to you!

We are now enrolling Medicaid AMH practices across North Carolina to partner with an AHEC practice support coach who will work with your practice on one or more of the three priority topics. The table below may assist you in determining which topic(s) to choose: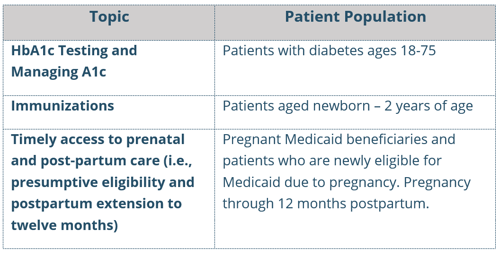 Please join NC AHEC and primary care practices across the state in a concerted effort to improve patient adherence to clinical guidelines for:
managing diabetes (A1c testing and control),
staying up to date on immunizations (age two years),
accessing prenatal care as soon as possible and,
utilizing post-partum care coverage for twelve months.

These topics may sound familiar to you because they are the priority topics that NC Medicaid and the Medicaid Health Plans chose for statewide improvement efforts. NC Medicaid is performing below the national Medicaid median on all three topics (using NCQA HEDIS measures).


Participating practices receive help assessing the current state (how well your practice is performing now); identifying realistic goals; selecting changes to try in your practice; and determining which changes result in improvement and how to sustain the improvement.

For more information or to sign up for improvement coaching from a regional AHEC coach, please send an email to practicesupport@ncahec.net and you will hear from us soon.