NCDHHS recently released a fact sheet on Panel Management. We pulled some highlights from the fact sheet for you on the blog today.
Highlights:
NC Medicaid providers participating as a CCNC/CA provider may select or modify their panel size during their initial enrollment application, or through the Manage Change Request (MCR) process. This panel size limitation applies to NC Medicaid Direct enrollees.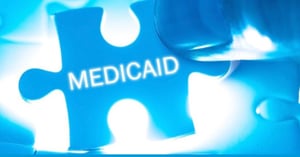 For NC Medicaid Managed Care, providers are encouraged to establish their panel size during the contracting process with the health plan. Health plans are contractually required to allow AMH/PCPs to set limits on panel size and have a process by which to do so. Once contracted, the health plan must offer information regarding the process to modify the information.
For assistance with modifying the panel size (referred to as the enrollment limit) on your NCTracks record for NC Medicaid Direct beneficiaries, refer to the user guides available at https://www.nctracks.nc.gov/content/public/providers/provider-user-guides-and-training/fact-sheets.html, or contact the NCTracks Call Center at 800-688-6696.
To reach the appropriate health plan for assistance with establishing or modifying panel size, please see the Provider Support Line information for each plan at https://medicaid.ncdhhs.gov/transformation/health-plans/health-plan-contacts-and-resources.
AmeriHealth Caritas North Carolina
Provider Support Line: 888-738-0004
Carolina Complete Health
Provider Support Line: 833-552-3876
Eastern Band of Cherokee Indians Tribal Option
Provider Support Line: 800-688-6696 (NCTracks Call Center)
Healthy Blue (Blue Cross Blue Shield)
Provider Support Line: 844-594-5072
United Healthcare Community Plan of North Carolina
Provider Support Line: 800-638-3302
WellCare of North Carolina
Provider Support Line: 866-799-5318
For more complete information and for answers to your questions regarding panel management read the Fact Sheet on Panel Management.