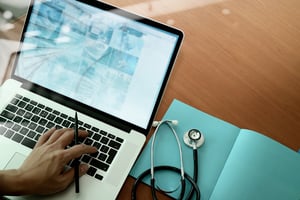 Independent practices eligible for state funds through the NCMS Foundation administered Financial Recovery Program (FRP), now may receive an increased maximum payout of $160,000 for tier 1 practices and $120,000 for tier 2 practices.
Who is eligible: Learn more about practice eligibility requirements and what COVID-19 related expenses qualify for reimbursement at the FRP webpage here
What is the deadline? The deadline to apply for these funds is November 30, so please act today.
What is the background on this program? The NCMS Foundation was charged by the NC General Assembly with administering this program and is required to distribute all the funds to eligible practices by the end of the year. As applications have been received, the payout has been adjusted to ensure all funds are equitably dispersed to those in need.
The NCMS team worked closely with the NC Academy of Family Physicians, the NC Pediatric Society, the NC College of Emergency Physicians, the NC Association of Physician Assistants, the NC Obstetrics and Gynecology Society and the NC Dermatology Association in order to secure the state appropriation that funds the program.
Please don't forget this important PPE resource.
Don't forget PPE! The NCMS Foundation also received a $5 million appropriation to purchase and distribute personal protective equipment (PPE) to independent practices. Even if you currently have adequate supplies, it makes sense to stockpile these products for future needs. Learn more and order your PPE today
Do you need additional information or assistance? Please let us know by contacting Chris Jones via email at cjones@wakehealth.edu