Unsure whether to file claims with NC Medicaid ID numbers vs. Pre-paid Health Plan member numbers? We've contacted the PHPs in our region and have info!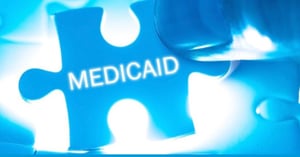 The Medicaid Managed Care Pre-Paid Health Plans (PHPs) in our region:
Carolina Complete Health
Amerihealth Caritas North Carolina
Healthy Blue (BCBS)
United Healthcare Community Plan of North Carolina
Wellcare of North Carolina
These have reported to us that they are currently accepting both the patient's Member ID number as well as their NC Medicaid ID number. Representatives from Amerihealth and Healthy Blue have indicated that their member ID numbers are preferred, but will cross reference with NC Medicaid numbers for claims processing. You may experience delays in payment if using only the patient's NC Medicaid ID number.

There are several great tools provided by the PHPs to support you during this time of transition to Medicaid Managed Care, and signing up for the provider portal is the best way to access them.
If you have questions or concerns regarding any of the PHPs you participate with, here are contacts and resources, and training courses that may help.