Coming Soon: 2022 MIPS Final Score Preview
The Final Score Preview period gives clinicians the opportunity to preview their 2022 MIPS final score prior to the release of payment adjustment information. As a reminder, your 2022 final score is what will determine your 2024 MIPS payment adjustment. The Final Score Preview period will open in the coming days and will be announced via Quality Payment Program listserv.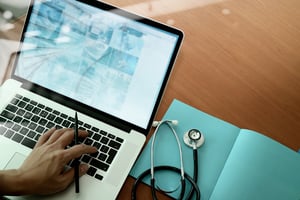 We also want to alert you to an informative webinar regarding NC Medicaid:
The Community Partners webinar series is designed to provide updates on NC Medicaid Managed Care and other key Medicaid initiatives.
Join us Thursday, June 22, from 3-4 p.m., for the next session in our ongoing webinar series. The webinar will include updates on Medicaid expansion, Continuous Coverage Unwinding, and upcoming Tailored Plan milestones. There will be an opportunity for questions and answers.
To register for the webinar, simply click on the link below.
Community Partners Webinar featuring updates from NC Medicaid
3-4 p.m. Thursday, June 22
For more information or questions contact Medicaid.NCEngagement@dhhs.nc.gov
NOTE: Registration will close at 1 p.m. on June 22, 2023.