On February 11, 2022, the U.S. Food and Drug Administration issued an emergency use authorization (EUA) for a new monoclonal antibody for the treatment of COVID-19 that retains activity against the omicron variant.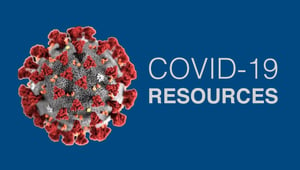 The EUA for bebtelovimab is for the treatment of mild to moderate COVID-19 in adults and pediatric patients (12 years of age and older weighing at least 40 kilograms, which is about 88 pounds) with a positive COVID-19 test, and who are at high risk for progression to severe COVID-19, including hospitalization or death, and for whom alternative COVID-19 treatment options approved or authorized by the FDA are not accessible or clinically appropriate. Read the announcement from the FDA.
Dr. Betsey Cuervo Tilson, North Carolina's State Health Director, has issued statewide standing orders for this agent.
The Center for Medicare and Medicaid Services (CMS) provides additional information about this agent and created new codes:
Q0222:
Long descriptor: Injection, Bebtelovimab, 175mg

Short descriptor: Bebtelovimab 175
M0222
Long descriptor: Intravenous injection, Bebtelovmab, includes injection and post administration monitoring
Short descriptor: Bebtelovimab injection
M0223
Long descriptor: Intravenous injection, Bebtelovimab, includes injection and post administration monitoring in the home or residence; this includes a beneficiary's home that has been made provider-based to the hospital during the Covid-19 public health emergency
Short descriptor: Bebtelovimab injection home