The North Carolina AHEC Practice Support Program is an approved Project of the North Carolina Maintenance of Certification (NC MOC) Program, an approved sponsor of the American Board of Medical Specialties' (ABMS) Multi-specialty Portfolio Program (MSPP). Most ABMS Member Boards recognize this participation as an option to meet Part IV requirements. The National Commission on Certification of Physician Assistants (NCCPA) also accepts NC MOC credit for physician assistants.
Through this approval, physicians and physician assistants who work with an NC AHEC Practice Support coach to improve care for patients will meet the requirements of their specialty boards to maintain certification in their specialties. (NPs see below)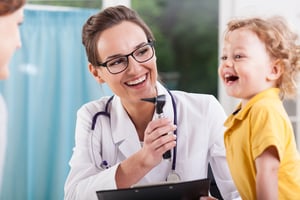 To qualify:
1) Contact your AHEC coach
2) Enroll in a clinical improvement activity with NC AHEC Practice Support
3) Complete requirements:
Serve as a QI leader/adviser or work with your colleagues, care team, leadership, or improvement committee to plan, implement, and review changes related to improving patient outcomes.
Review appropriate measurement data
4) Work with you coach to complete the Attestation Form
5) Provide the completed form to your coach
6) Confirm that your record has been updated with your accrediting body once your coach has given you the word that your credit was approved
For Nurse Practitioners, participating with your collaborating physician in these MOC IV activities can help you meet requirements for Quality Improvement Process as outlined in NP rules for the Collaborative Practice Agreement