This week, the Practice Support Team brings you news from NC Tracks.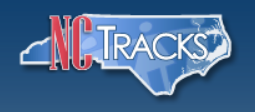 The NC Medicaid vendor for conducting provider site visits, Public Consulting Group (PCG), currently performs periodic checks to identify any enrolled providers which have not received the required Affordable Care Act (ACA) site visit on file. Once identified, a post-enrollment site visit is initiated. To date, post -enrollment site visit results have not been transferred and captured on the NCTracks provider record.
Effective Oct. 23, 2022, post-enrollment ACA site visit data from Public Consulting Group (PCG) will be transferred directly to NCTracks. Records will be updated accordingly based on pass/fail results.
In addition, NCTracks will now automatically terminate a service location if the provider fails the post-enrollment ACA site visit conducted by PCG. If the terminated service location is the only service location, the provider record will be terminated. If terminated, the provider will receive notice of termination in their Message Center Inbox of the secured provider portal and via certified mail.