NCCARE360 helps providers electronically connect those with identified needs to community resources and allow for feedback and follow up. This solution ensures accountability for services delivered, provides a "no wrong door" approach, closes the loop on every referral made, and reports outcomes of that connection. NCCARE360 is available in all 100 counties across North Carolina.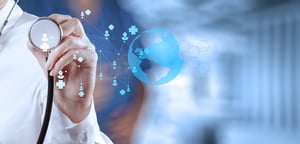 The following survey was developed to help identify organizational, programmatic, and training needs for the statewide implementation of NCCARE360.
A brief message from LaQuana Palmer, MPA, Program Director at NCCARE360:
"As the first statewide network that unites health care and human services organizations, assesses for and identifies unmet social needs, and enables a coordinated, community-oriented, person-centered approach for delivering care, the Foundation for Health Leadership and Innovation (FHLI) and NCCARE360 implementation partners are committed to identifying barriers that prevent organizations' ability to utilize the network. "
We encourage to you take a moment to provide feedback to NCCARE 360 so they can better serve you: NCCARE 360 Community Partner Survey
View NAWHAEC NCCARE360 Webpage here