Monoclonal Antibody Therapy Capacity and Administration News from NCDHHS: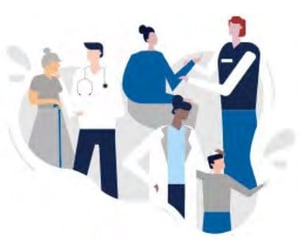 Vaccination is the best protection against COVID-19, however treatment such as monoclonal antibody therapy can reduce the severity of illness and decrease the risk of hospitalization. North Carolina is working to expand access to treatment .
NCDHHS announced four new locations offering treatment, managed by local organizations in partnership with FEMA, which brings the number of sites in the state to over 200. The federal government is providing monoclonal antibody therapy at no cost to patients. However, health care providers may charge an administration fee for treatment so check with your health plan about cost.
If interested in treatment, one should call the Combat COVID Monoclonal Antibodies Call Center at 1-877-332-6585 (English) or 1-877-366-0310 (Spanish). The call center can assist people who do not have a health care provider.
More information, including answers to frequently asked questions, is available here .
There are new options for patients to receive subcutaneous monoclonal antibody therapy (Regen-COV) for treatment of mild-moderate COVID-19 or for post-exposure prophylaxis. Details can be found from NCDHHS in this special bulletin.