In the April 2021 Medicare Secondary Payer MLN Booklet, CMS clarified the policy on accepting payments for services when another insurance is primary to Medicare.
To learn more about Medicare Secondary Payer(MSP) billing and claims review the Medicare Secondary Payer MLN Booklet. Common MSP coverage situations are listed in Table 1 (pp 5-8).
Overview of Policy Clarification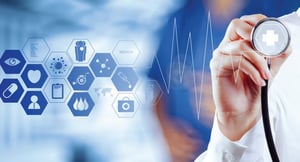 The following clarification is found under the MSP Provision Exceptions on page 9 of 16.
There are no exceptions to the MSP provisions. SSA Section 1862(b)(2)(A)(i) and 42 USC 1395(y)(b)(2)(A)(i) prohibits accepting payment for services from a patient upon admission if another insurer is primary. If you're performing this practice, you must stop immediately.
Participating Medicare providers, physicians, and other suppliers must not accept any copayment, coinsurance, or other payments from the patient when the primary payer is an employer Managed Care Organization (MCO) insurance, or any other type of primary insurance, such as an employer group health plan.
You must follow the MSP rules and bill Medicare as the secondary payer after the primary payer has made payment. We'll inform you on your remittance advice how much you can collect from the patient after we make payment.
NOTE: In situations where you've taken payment from a patient, they have the right to recoup payment and you must reimburse them if necessary.
Find more complete information in the Medicare Secondary Payer MLN Booklet.
Stay Up to Date
To sign up for automatic updates, enter your email address in the Receive Email Updates box at the bottom of the Coordination of Benefits & Recovery(COB&R) Overview webpage.