Medicaid Managed Care Updates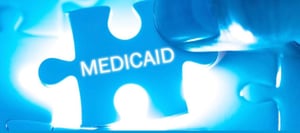 Medicaid managed care will go live July 1, 2021
A practice can change its AMH Tier level by following the steps outlined by NC Medicaid: click here to read more.
Make sure to double check NC Tracks information for accuracy and make changes if needed
Join NC AHEC for these upcoming Medicaid Webinars in Series:
The North Carolina Department of Health and Human Services Division of Health Benefits and North Carolina AHEC are offering two monthly evening webinar series to help prepare providers, practice managers, and quality managers for Medicaid Managed Care going live on July 1, 2021.
Medicaid Managed Care Fireside Chat Webinar Series
EVERY FIRST THURSDAY OF THE MONTH FROM 5:30 TO 6:30 P.M.

Hosted by Shannon Dowler, MD, Chief Medical Officer, NC Division of Health Benefits.
Moderated by Hugh Tilson, Director, NC AHEC Program.
Upcoming Dates:
Thursday, November 5, 2020 | Advanced Medical Home
Thursday, December 3, 2020 | Beneficiary Attribution
Thursday, January 7, 2021 | Policy Approvals, Process Changes, and Appeals