From the NC Medicaid 2021 Provider Playbook, you will find Updated FAQs on Medicaid Managed Care Claims and Prior Authorizations. Some examples of FAQ topics include: how to file a claim with each of the PHPs, what information is needed from the provider to file the claim, portal messaging and how to submit prior authorizations to a health plan and many other topics. There are helpful links and the PHP Claims Schedule through October 2021.

It's been over 2 months since NC Medicaid Managed Care go live! Check out this Post Launch Provider Checklist It is an updated fact sheet that lists key dates, reminders and important tips as you continue to navigate the sea of changes that come with the launch of Medicaid Managed Care.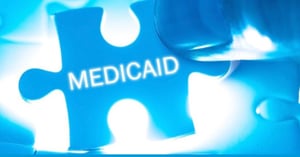 An important word about AMH Tier Status from Kelly Crosbie, Chief Quality Officer at NC Medicaid: If your practice changes your Tier status at any time, or does so because you have left your CIN for and ACO and the ACO agreement is a Tier 2 agreement (but the practice was previously a Tier 3 practice) you should update your status in NC Track to Tier 2 (but only if you are not under contract with a PHP as a Tier 3).
Medicaid Transformation Provider Services and North Carolina AHEC are conducting a series of Virtual Office Hours to offer and interactive format for providers to have their questions answered. The focus for September is Provider Hot Topics. Sign up today!
Date: THURSDAY, SEPTEMBER 23
Time: 4-5 PM
Register for virtual office hours here