Recently, NC Division of Health Benefits (NC DHB) released some new provider resources on their Provider Playbook: Readiness page to help you prepare for the July 1, 2021 launch of Medicaid Managed Care.
On January 20, 2021 they released a Fact Sheet entitled "What Provides Need to Know: Part 1- Before Managed Care Launch" which provides some key dates and important information you may want to be aware of ahead of the July 1 launch. Be sure to review the Fact Sheet for the most complete information.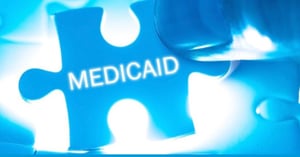 Below are some key highlights:
KEY DATES FOR TRANSITIONING TO MEDICAID MANAGED CARE
The following list includes key dates that providers should be aware of:
Jan. 25, 2021 – Medicaid and NC Health Choice Provider and Health Plan Look-Up Tool launches

Feb. 1, 2021 – Provider contracting deadline for inclusion in Beneficiary Open Enrollment
March 15, 2021 – Beneficiary Open Enrollment begins

April 12, 2021 – Provider contracting deadline for inclusion in Primary Care Provider (PCP) Auto Enrollment

May 14, 2021 – Beneficiary Open Enrollment ends

May 15, 2021 – Health Plan Auto Enrollment (by DHHS) for beneficiaries who have not selected a Health

Plan

May 22, 2021 (approximate) – Transition of Care information is sent to each Health Plan for beneficiaries assigned to

that Health

Plan
July 1, 2021 Health Plan brokers begin scheduling Non-Emergency Medical Transportation (NEMT)

appointments for July 1, 2020 or

later

July 1, 2021 – Medicaid Managed Care launch
KEY REMINDERS FOR PROVIDERS
All providers are strongly encouraged to complete the following checklist of key actions prior to Medicaid Managed Care Launch. More information on some of these items are detailed in the following pages.
Explore contracting options with each Health Plan and the Eastern Band of Cherokee Indians (EBCI) Tribal Option

(if part of their catchment area).
Make sure staff know the Health Plans which you are contracted with.

Review each page of the

NCTracks

provider record for each applicable individual provider and organization for

accuracy and submit changes using the Manage Change Request (MCR) process.

Encourage beneficiaries to respond to their enrollment notification to self-select a Health Plan and PCP.

Be aware that Health Plans and NC Medicaid stand ready to make hardship payments in the event there are claims or

payment issues at go live.
WHAT IF I HAVE QUESTIONS?
For questions about contracting, contact the Health Plan. Information can be found here. For general inquiries and complaints regarding Health Plans, NC Medicaid has created a Provider Ombudsman to represent the interests of the provider community. The Ombudsman will:
Provide resources and assist providers with issues through resolution.

Assist providers with Health Information Exchange (HIE) inquires related to NC

HealthConnex

connectivity

compliance and the HIE Hardship Extension process.
Provider Ombudsman inquiries, concerns or complaints can be submitted to Medicaid.ProviderOmbudsman@dhhs.nc.gov, or received through the Provider Ombudsman line at 866-304-7062. The Provider Ombudsman contact information is also published in each Health Plan's provider manual.
For questions related to your NCTracks provider information, please contact the General Dynamics Information Technology (GDIT) Call Center at 800-688-6696. To update your information, please log into NCTracks (https://www.nctracks.nc.gov) provider portal to verify your information and submit a MCR or contact the GDIT Call Center.
For all other questions, please contact the NC Medicaid Contact Center at 888-245-0179