In an effort to ensure optimal access to care for Medicaid beneficiaries, to support providers during the recent COVID-19 surge, and to alleviate potential provider payment concerns, DHHS and the prepaid health plans (PHPs) have agreed to extend the policy for out of network flexibilities to providers who have not yet contacted with a PHP through Nov. 30, 2021. These flexibilities were originally expected to sunset on Aug. 30, 2021.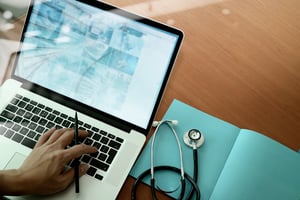 Under this policy, the PHPs have agreed to:
permit uncontracted, out of network providers enrolled in NC Medicaid to follow in network provider prior authorization rules and may continue to get a prior authorization retroactively (This exception does not apply to concurrent reviews for inpatient hospitalizations which should still occur during this time period);

reimburse out of network providers at the in-network rate of 100% of the Medicaid fee schedule;

delay implementation of the 90% rate reduction following good faith contracting provision;

allow beneficiaries to change their Primary Care Provider for any reason; and

extend flexibility for

Non-Emergency Medical and Non-Emergency Ambulance Transportation providers

through November 2021.
For more information, please see Medicaid bulletin Extension of Out of Network Provisions