Please join NC Medicaid Chief Medical Officer (CMO) Dr. Shannon Dowler, along with the NC Medicaid Managed Care Plan CMOs, for the February Fireside Chat on Thursday, February 17 from 5:30-6:30 p.m.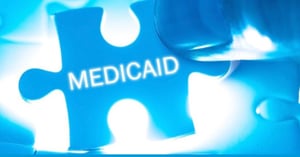 Fireside Chat: Medicaid Managed
Care Hot Topics

THURSDAY, FEBRUARY 17 | 5:30-6:30 PM
Register for Hot Topics in Medicaid Transformation

This webinar will cover a variety of important NC Medicaid updates including COVID-19 vaccination counseling, vaccination data rates, and PHP COVID-19 Member Incentive program impact being offered by the PHPs. We will review the timing of sunsetting temporary COVID-19 flexibilities and discuss those made permanent, including the future of telephonic codes. Other updates will include: Non-Emergency Medical Transportation (NEMT), Collaborative Care Codes, Hospital at Home, and other quick updates that arise over the next two weeks!

Have a question you would like addressed during the webinar? Please use this link to enter your questions to ensure they are asked and answered the evening of the webinar. The link will become inactive on Tuesday, February 15.
Medicaid Managed Care:
Quality & Population Health Webinar

THURSDAY, FEBRUARY 24 | 5:30-6:30 PM
Register for Quality & Population Health Webinars
This series, formerly the Advanced Medical Home (AMH) Webinar Series, is designed to support practice managers, quality improvement professionals, care coordinators, and others within your practice who are responsible for meeting the NC Medicaid Managed Care provider requirements. Join us on Thursday, February 24 from 5:30-6:30 p.m for a discussion on Evaluating Medicaid Transformation.