To provide some clarity on prior authorization submissions, NCDHHS issued a NC Medicaid Managed Care Provider Update on Friday July 9, 2021 that includes  information about claims submission and prior authorizations under Medicaid managed care.


Provider Prior Authorizations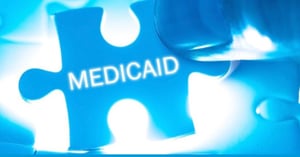 If a prior authorization was previously obtained by your practice for Medicaid members prior to the go-live of July 1, 2021, the prior authorization has been sent from the State to your health plan and no further action is needed.
Health plans are receiving prior authorization requests that were previously submitted and approved by the DHHS. Please do NOT submit a prior authorization if one was already approved by the State. If a practice wants to verify a health plan has received a prior authorization, please contact the health plan provider relations team directly at:
AmeriHealth Caritas

:  Provider Services: 888-738-0004 

Carolina Complete:

  Provider Services: 833-552-3876 

Healthy Blue

: Provider Services: 844-594-5072

United Healthcare

: Provider Services: 800-638-3302 

WellCare

: Provider Services: 866-799-5318 
For more information about prior authorization, see the Managed Care Claims and Prior Authorization Submission fact sheets under Programs and Services.


Help Center Available for Providers to Find Information
The NC Medicaid Help Center is an online source of information about Managed Care, COVID-19 and Medicaid and behavioral health services, and is also used to view answers to questions from the NC Medicaid Help Center mailbox, webinars and other sources. To use this new tool:
Go to 

NC Medicaid Help Center

Type a topic or key words into the search bar

Select a topic from the available list of categories
Detailed information about the NC Medicaid Help Center is available in a Medicaid Bulletin updated on June 17, 2021.
Contact:
NCTracks Contact Center: 800-688-6696