Advanced Medical Home Webinar Series
EVERY SECOND THURSDAY OF THE MONTH
Hosted by Hugh Tilson, Director of the NC AHEC Program
The series is designed to support practice managers, quality improvement professionals, care coordinators, and others within your practice who are responsible for meeting the NC Medicaid AMH Tier 2 or 3 requirements. This series will occur the second Thursday of each month beginning in December 2020 and continue through May 2021.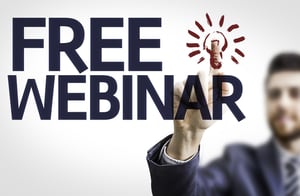 Join us for the Advanced Medical Home Glidepath Webinar
Thursday, Feb. 11 | 5:30 p.m. – 6:30 p.m.
Upcoming Webinars

Thursday, March 11, 2021 | Know your population: Data, Empanelment, Quality Measures
Thursday, April 8, 2021 | Care Management (Resources, CMARC/CMHRP, NCCARE360)
Webinar Recordings, Slides and Transcripts:
Thursday, December 10, 2020 | Series Kickoff: Recording, Slides and Transcript
Thursday, January 14, 2021 | Tier Support Tool: Recording, Slides and Transcript
For more information about upcoming webinars and materials from previous webinars, please visit the Advanced Medical Home webpage
North Carolina AHEC is also offering two additional webinar series on Medicaid Managed Care topics in partnership with the North Carolina Department of Health and Human Services. Learn more.