Advanced Medical Home, a Medicaid Managed Care Webinar Series
Hosted by Hugh Tilson, Director of the NC AHEC Program
Mar 11, 2021 05:30 PM (Time shows in Eastern Time (US and Canada)
Topic: Know your population: Data, Empanelment, Quality Measures
Description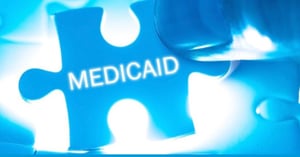 Audience: Medicaid primary care practice staff and clinicians who want to learn more about North Carolina's AMH model and those practices who want to function at the highest AMH Tier possible when Medicaid managed care goes live on July 1, 2021.
The series is designed to support practice managers, quality improvement professionals, care coordinators, and others within your practice who are responsible for meeting the NC Medicaid AMH Tier 2 or 3 requirements.
Anyone is welcome to participate in this webinar series.
Advanced Medical Home Webinar Series
EVERY SECOND THURSDAY OF THE MONTH BEGINNING DECEMBER 10
Register for Advanced Medical Home topics
Hosted by Hugh Tilson, Director of the NC AHEC Program
Thursday, March 11, 2021 | Know your population: Data, Empanelment, Quality Measures
Thursday, April 8, 2021 | Care Management (Resources, CMARC/CMHRP, NCCARE360)
Thursday, May 13, 2021 | Promising Practices (Case Studies, Stories from the field)
Webinar Recordings, Slides and Transcripts:
Thursday, December 10, 2020 | Series Kickoff: Recording, Slides and Transcript
Thursday, January 14, 2021 | Tier Support Tool: Recording, Slides and Transcript
Thursday, February 11, 2021 | AMH Glide Path: Recording, Slides and Transcript
Advanced Medical Home Coaching Opportunities
LOOKING FOR THE AMH TIER SUPPORT TOOL? DOWNLOAD HERE
A primary care practice is eligible for 1:1 coaching from the NC AHEC Practice Support team if they are (1) in network with at least one Medicaid PHP and (2) not activity engaged in AMH support from one or more CINs and one of the following:
Tier 2 

*essential practice

Tier 3 

*essential practice

 wanting to reassess appropriate Tier level and/or strengthen Tier 3 readiness and

performance

Tier 2 or 3, health system affiliated, or owned practice located in medically under-resourced

community
*Essential practices include independently owned primary care; FQHCs; RHCs; and local health departments with primary care.
Contact NC AHEC Practice Support