The Making Care Primary (MCP) Model is a 10.5 year multi-payer model with three participation tracks. MCP aims to improve care for beneficiaries by supporting the delivery of advanced primary care services.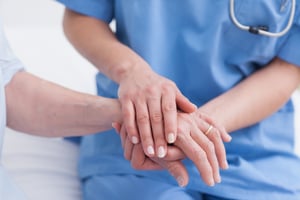 Highlights
MCP provides primary care clinicians with enhanced model payments, tools, and supports to improve the health outcomes of their patients. It provides additional resources and data to help primary care clinicians better coordinate care with specialists. Additionally, it supports better care integration, meaning that clinicians can more seamlessly address physical and behavioral health needs and tap into community networks to reduce health disparities.


MCP will aim to ensure that patients receive care to meet their health goals and social needs. Patients will receive enhanced support from MCP participants to better manage their conditions and improve their overall wellness.
Eligibility Criteria
To be eligible to participate in MCP, an organization must:
Be a legal entity formed under applicable state, federal, or Tribal law authorized to conduct business in each state in which it operates.
Be Medicare-enrolled.
Bill for health services furnished to a minimum of 125 attributed Medicare beneficiaries.
Have the majority (at least 51%) of their primary care sites (physical locations where care is delivered) located in an MCP state (North Carolina is a participating state).
Rural Health Clinics, concierge practices (practices that collect a fee from patients for access to their services), current Primary Care First (PCF) practices, current ACO REACH Participant Providers, and Grandfathered Tribal FQHCs are not eligible for MCP. Organizations will not be able to concurrently participate in the Medicare Shared Savings Program and MCP after the first six months of the model.
If your organization is interested, you are encouraged to submit a non-binding letter of intent prior to November 2023 (see timeline below from CMS):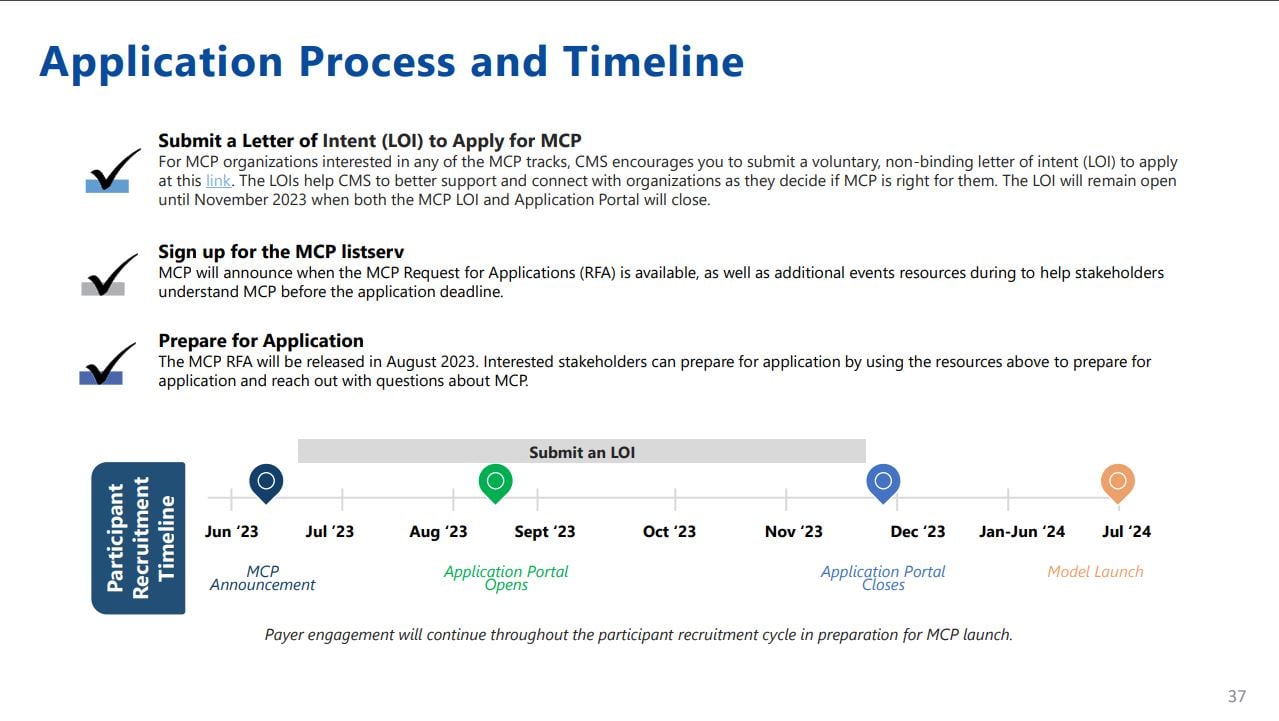 We encourage you to learn more about this opportunity here!
Review slides from a recent CMS webinar.
Have additional questions? Contact Practice Support at Northwest AHEC!