On June 8, 2023, the Centers for Medicare & Medicaid Services (CMS) announced a new voluntary primary care payment model for Medicare called Making Care Primary (MCP) that will be tested in eight states, including North Carolina. CMS is offering this model for qualified Medicare providers in North Carolina beginning in July 2024. Medicare is a federal health insurance program for people age 65 or older, people under age 65 with certain disabilities and people with end-stage renal disease.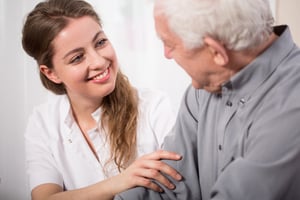 The MCP model will provide a pathway for primary care clinicians with varying levels of experience in value-based care to gradually adopt prospective, population-based payments, while building infrastructure to improve behavioral health and specialty integration and drive equitable access to care. The 10.5-year model will improve care management and care coordination, equip primary care clinicians with tools to form partnerships with health care specialists, and leverage community-based connections to address patients' health needs as well as their health-related social needs (HRSNs) such as housing and nutrition.
Read the Provider Update bulletin from NCDHHS here.