From HRSA: The FDA recently published an update about the infant and specialty formula shortage.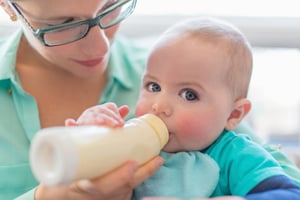 The update links to a warning that the FDA published in February, which led to a voluntary product recall by Abbott Nutrition.
Clinicians may especially be interested in the language that appears in the blue box on the warning page. Specifically (in the fourth paragraph), the FDA provides information about how consumers with an urgent need for certain specialty and metabolic formulas can obtain them on a case-by-case basis, and recommends steps that parents and caregivers should take before and while administering this formula, including consulting with their health care provider to weigh the risks and benefits.
We share this information so that you may be able to assist patients who are facing critical situations due to the formula shortage. Providers may find out how to submit an urgent product request on Abbott Nutrition's website.