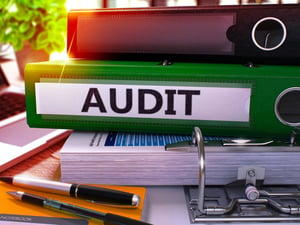 CMS has contracted with an entity ("Guidehouse") to conduct audits of data submitted as part of the Merit Based Incentive Payment System (MIPS). These audits will look at Performance Years 2019, 2020 and 2021, and notification emails will begin in January 2023.
Data validation and audits are designed and conducted to confirm the accuracy and completeness of reported results of the MIPS program, and are required by law (42 CFR 414.1390(a)-(d)).
How will I know if I am being audited?
If you are selected for MIPS data validation and audit, you will receive an email request for information from Guidehouse.

The request will be emailed to selected clinicians from MIPS_DVA@guidehouse.com.

You will have 45 days from the date of the notice to provide the requested information
What kind of information will I have to submit if I am audited?
Documents requested may include copies of claims, medical records for applicable patients or other resources used in the data calculations for MIPS measures, objectives, and activities

Primary source documentation may also include verification of records for Medicare and non-Medicare patients where applicable.
What if I don't provide the information requested?
Failure to provide the requested information could:
Result in a payment adjustment

Increase the possibility that you are selected for future data validation and audits
Key takeaways:
Beginning in January 2023, watch your email (the email address used when submitting MIPS data) for a message from MIPS_DVA@guidehouse.com

.

Look in spam and junk folders regularly so a message from Guidehouse is not overlooked.

Gather and review all documentation and records used when MIPS reporting was done in 2019, 2020 and 2021 to ensure they are accurate and complete.
Check out this fact sheet for more information and helpful links.
Data validation criteria for MIPS measures is also available from the QPP Resource Library page.