2022 Physician Fee Schedule Highlights - Read more here on the blog this week.
(from CY 2022 CMS PFS Final Rule)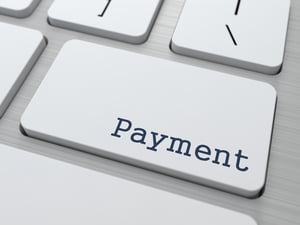 Evaluation and Management (E/M) Visits:

CMS is engaged in an ongoing review of payment for E/M visit code sets. For CY 2022, we finalized several policies that take into account the recent changes to E/M visit codes, as explained in the AMA CPT Codebook, which took effect January 1, 2021. Specifically, we are making a number of refinements to our current policies for split (or shared) E/M visits, critical care services, and services furnished by teaching physicians involving residents.



Split Visits: CMS is

refining our longstanding policies for split (or shared) E/M visits to better reflect the current practice of medicine, the evolving role of non-physician practitioners (NPPs) as members of the medical team, and to clarify conditions of payment that must be met to bill Medicare for these services.



Billing for Physician Assistant (PA) Services CMS is implementing section 403 of the CAA, which authorizes Medicare to make direct payment to PAs for professional services that they furnish under Part B beginning January 1, 2022. Medicare currently can only make payment to the employer or independent contractor of a PA. Beginning January 1, 2022, PAs may bill Medicare directly for their professional services, reassign payment for their professional services, and incorporate with other PAs and bill Medicare for PA services.


Vaccine Administration Service

Effective January 1, 2022, CMS will pay $30 per dose for the administration of the influenza, pneumococcal and hepatitis B virus vaccines. In addition, CMS will maintain the current payment rate of $40 per dose for the administration of the COVID-19 vaccines through the end of the calendar year in which the ongoing PHE ends. Effective January 1 of the year following the year in which the PHE ends, the payment rate for COVID-19 vaccine administration will be set at a rate to align with the payment rate for the administration of other Part B preventive vaccines





Quality Payment Program (QPP) Final Rule Highlights:




Revising the definition of a MIPS eligible clinician to include social workers and certified nurse mid-wives.
Setting the MIPS performance threshold at 75 points and the exceptional performance threshold at 89 points.
Weighting the cost and quality performance categories equally (as statutorily required) at 30%.
Extending the CMS Web Interface as a collection type and submission type in traditional MIPS for registered groups, virtual groups, and APM Entities for the 2022 performance year only.
Finalizing a longer transition for electronic clinical quality measures (eCQMs)/MIPS clinical quality measures (CQMs) measure reporting for Shared Savings Program Accountable Care Organizations (ACOs) by extending the CMS Web Interface as an option for 3 years (through the 2024 performance year).
Review details of information summarized above and learn more from CMS.
Stay tuned for more information to come to help you prepare for CY 2022!