On May 27, 2021, Governor Roy Cooper signed into law House Bill 395 (now NCSL 2021-26) allowing additional time for providers to connect to the state-designated health information exchange NC HealthConnex. The bill extends the deadline for connecting from October 1, 2021 to January 1, 2023.  
Extending the deadline until January 2023 will allow additional time for health care providers to complete their technical onboarding process without being out of compliance with the HIE Act. Learn more about onboarding in the NC HealthConnex Participant Welcome Packet.
What Does Connected Mean?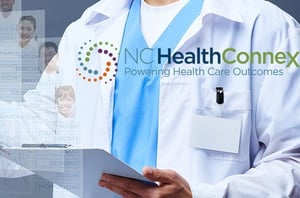 To meet the state's mandate, a Medicaid provider is "connected" when its clinical and demographic information (or claims data, depending on the organization) pertaining to services paid for by Medicaid and other state-funded health care funds are being sent to NC HealthConnex, at least twice daily—either through a direct connection or via a hub (i.e., a larger system with which it participates, another regional HIE with which it participates or an EHR vendor). Participants must include all the locations and organizations they are sending data to NC HealthConnex on behalf of so that NC HIEA may accurately report compliance to the N.C. Department of Health and Human Services and the State Health Plan.
Click here to learn more about how to connect.