Some exciting news for your patients without adequate access to the internet! The Emergency Broadband Benefit Program (funding expected by late April) lowers the cost for eligible households on a first-come, first-served basis.
Criteria to apply:
Households must show that at least one member of the household meets one of the following criteria: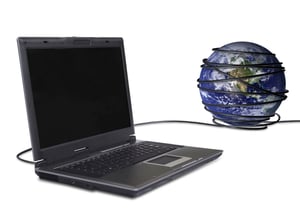 Qualifies for the FCC's 

Lifeline program

, including those who are on Medicaid or receive SNAP benefits,

Is approved for the free or reduced price school breakfast/lunch program, including through the USDA Community Eligibility Provision,

Experienced substantial documented loss of income since February 29, 2020 with a total household income in 2020 below $99,000 for single filers and $198,000 for joint filers,

Received a federal Pell grant in the current award year, 

or

Qualifies for a participating provider's existing low-income or COVID-19 relief program, subject to FCC approval of that provider's eligibility process.
How can you help?
Encourage and help your eligible patients apply for this funding.
Consider providing internet access and basic technical support so patients can complete the application at your site.
What else?
Sign up here: https://www.fcc.gov/broadbandbenefit to become an 'Outreach Partner' so you will learn exactly when the application process goes live. (The FCC expects that to be before the end of April.)