The FDA approved the first vaccine (brand name "Arexvy") to prevent infection with Respiratory Syncytial Virus (RSV).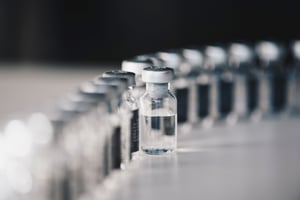 Who is this vaccine for? Arexvy is approved for the prevention of lower respiratory tract disease caused by RSV in individuals 60 years of age and older.
When will it be available? Possibly late summer 2023 (well before the typical RSV season). FDA approval means the vaccine has been determined to be safe and effective in this age group. The next step is review by the Advisory Committee on Immunization Practice, which makes vaccine recommendations to the CDC. This committee is expected to meet in June 2023.
What about children or pregnant women?: Several other promising vaccine candidates are being developed and will be under review in coming months for these populations.
Want to learn more?
RSV vaccine: 4 questions answered ('The Conversation')