On July 9, 2021, an addendum to COVID-19 Bulletin #168 was released in SPECIAL BULLETIN COVID-19 #170: Update on Vaccination Counseling Code Reimbursement. Read highlights below.
Effective June 22, 2021, CPT 99401: Preventative medicine counseling and/or risk factor reduction intervention(s) provided to an individual, up to 15 minutes has been added to counsel Medicaid beneficiaries regarding the benefits of receiving the COVID-19 vaccine.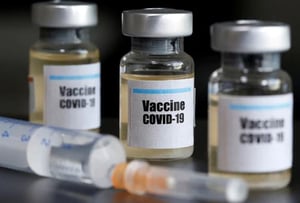 CPT 99401 can be billed at only one visit for each beneficiary per day, but there are not quantity limits for the number of times this education can be provided to an individual beneficiary. Counseling may be provided in person, via live audio/video (telehealth) or telephonically. Additionally, this service can be billed by multiple providers and can be billed multiple times on different days.
Providers must bill CPT 99401 with a CR modifier to indicate a PHE code. There is no requirement for a specific diagnosis code. The following coding criteria will apply:
Requires 25 modifier if in addition to OV E&M, if applicable

Requires CR and GT modifiers if provided via telehealth

Requires CR and KX modifiers if provided telephonically
Providers are encouraged to counsel Medicaid beneficiaries of any age. Parents can be counseled about giving the vaccine to their children age 12 and over. Parents or guardians of Medicaid children can be counseled on the benefit of receiving the COVID-19 vaccination even if the parent or guardian is not enrolled in NC Medicaid. The counseling session for the parent or guardian can be billed to the child's Medicaid ID, but only one code can be billed per day.
This service can only be provided by MD/DO, NP, PA, CNM and, if provided at LHD, FQHC or RHC by one of these professionals, will be reimbursed outside of the PPS rate. Reimbursement is relative value units (RVU) based and ranges from $20.68 – $24.54 for Facility and from $32.28 – $38.30 for Non-Facility. This coverage is time-limited, initially for three months to end on Sept. 22, 2021, and will be reevaluated throughout the PHE. For more information on the rates, please refer to the applicable Fee Schedule listed below.
Contact
NCTracks Contact Center: 800-688-6696