Provider rate increases:
NC Medicaid is extending all current COVID-19 temporary provider rate increases through November 30, 2021! Learn more here.
Vaccine Counseling:
Patients trust you.
Continue the discussions with those who are hesitant to get vaccinated! NC Medicaid leadership has approved an extension of coverage for the COVID Vaccine Counseling Code (CPT 99401) until March 2022. Bulletin and Fact Sheet coming soon.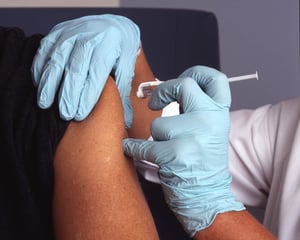 In-home administration of COVID-19 Vaccine:
Medicaid will pay an extra $35.00 in addition to the standard administration payment (approx. $40.00 per COVID-19 vaccine dose) for a total of approx. $75.00 for a vaccine dose administered in a patient's home. More info here.
Don't forget about the HRSA Coverage Assistance Fund!
Health Resources and Services Administration's (HRSA) COVID-19 Coverage Assistance Fund (CAF) will cover the costs of administering COVID-19 vaccines to patients whose health insurance doesn't cover vaccine administration fees, or does but typically has patient cost-sharing.