Collecting data on sexual orientation and gender identity (SOGI) of your patients is an important step in providing patient-centered health care.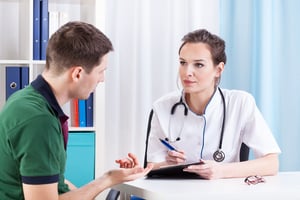 Federally Qualified Health Centers (FQHCs) are required to collect and report this data as part of their UDS (unified data system) reporting. Barriers to collecting this information exist, and workflows vary from clinic to clinic and region to region. For example, older electronic health records may not include all possible responses, clinical teams and providers may be uncomfortable with terminology, or uncertain how and when to ask questions.
How is your clinic doing on collecting SOGI data?
Do all members of the care team fully understand and appreciate the different terminology for SOGI in order to welcome all patients into a clinic that feels safe?
There are tools that can help!
Recently, the National LGBTQIA+ Education Center released the updated 'Ready, Set, Go! Guidelines for Collecting Patient Data on Sexual Orientation and Gender Identity (SOGI) - 2022 Update'
This guide was designed to help health centers and other health care organizations successfully collect sexual orientation and gender identity (SOGI) data and document the data into the electronic health record (EHR). For those just beginning the process, this guide can be used from start to finish. If you already have a system, but have encountered challenges and questions, this guide can help you address them. Even if your system is working smoothly, you will find resources and recommendations here that will help you move to the next level of data collection and analysis.
Additional LGBTQIA+ resources are available to learn more about how to support your patients!