Blue Cross and Blue Shield of North Carolina published an update on April 5, 2022.
We provide it here for you:
"As previously communicated, Blue Cross and Blue Shield of NC (Blue Cross NC) has been experiencing delays enrolling new providers. Our current enrollment times are in most cases processing at a turnaround time of 120 days. This has been a worsening situation since early in 2021 due to significant volume of increased requests and the significant number of locations requested by the groups for each practitioner.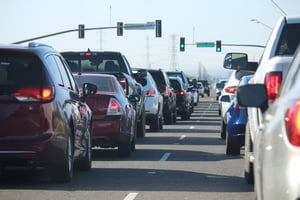 To improve our processes and the ability to service our inventory backlog, beginning with enrollment requests submitted after June 1, 2022, we will be loading a maximum of two locations for an individual practitioner with each group (the top / first two locations listed on the enrollment attachment). Claims payments and directory display for a practitioner only require loading of the active location.
If a practitioner wants to be displayed in the directory in more than two locations, the additional locations should be submitted through a demographic change form after the practitioner has been enrolled for the first two locations.
To bring inventory to normal levels, we are also adding new enrollment staff and introducing automation that will be rolled out in April and May of this year. This automation will improve our maintenance (practitioner additions/terminations/changes) turnaround times significantly.
In the interim, and to facilitate your ability to submit claims during this time, a practitioner or group may submit an Enrollment Pending Claims Filing Exception form which will facilitate claims payment before the practitioner is linked to a group and enrollment is completed. Please see the FAQs for additional information.
Please note that at this point, August 2022 is our anticipated target date for returning to normal inventory levels.
Finally, we would like to remind you that per your contract, in the event of an acquisition/merger, the contract requires 60-days' prior notice to us before adding a new provider to your group's roster. Please follow the contract terms for prior notice of additions or other changes to the group's roster, if proper prior notice is not received, we may not be able to accommodate requests for quicker roster change effective dates.
We value your participation in the Blue Cross NC network and look forward to working together to serve our members. Thank you. "
The Practice Support Team at Northwest AHEC can help you with any questions you have with this issue or other concerns!