Please join NC DHHS Chief Medical Officer for Behavioral Health & Intellectual & Developmental Disabilities (IDD), Dr. Carrie Brown, NC Medicaid Chief Quality Officer, Kelly Crosbie, and Director of the North Carolina Area Health Education Centers (NC AHEC), Hugh Tilson alongside guest speakers from the provider community for the April Back Porch Chat on Thursday, April 21 from 5:30-6:30 p.m.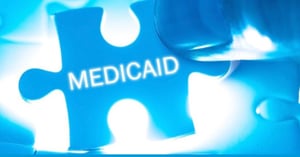 The April Back Porch Chat will provide insight to the State's approach to integrated care and the Collaborative Care Model. A diverse panel of guest speakers will share their experience, challenges and successes with Collaborative Care.
Do you have a question on Collaborative Care that you would like addressed during the Back Porch Chat? Please use this link to enter your questions before Monday, April 18 to ensure they are answered during the webinar.
Register for Hot Topics in Medicaid Transformation