About NCCARE360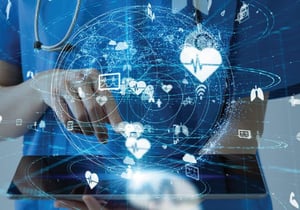 NCCARE360 is the first statewide network that unites health care and human services organizations with a shared technology that enables a coordinated, community-oriented, person-centered approach for delivering care in North Carolina.

NCCARE360 helps providers electronically connect those with identified needs to community resources and allow for feedback and follow up. This solution ensures accountability for services delivered, provides a "no wrong door" approach, closes the loop on every referral made, and reports outcomes of that connection. 

NCCARE360 is available in all 100 counties across North Carolina. 
ENGAGE & CONNECT
Upcoming Opportunities to Learn More  - Monthly Statewide Strategy Sessions
Want to learn more about NCCARE360? Attend monthly to ask questions, receive Unite Us updates, and join in fellowship to meet other network partners. 
All organizations are welcome!
January 13, 11:00am - 12:00pm : REGISTER HERE

February 16, 10:00am - 11:00am: REGISTER HERE
Northwest AHEC also is hosting the following NCCARE360 webinars:
Focus on Transportation - January 7, 2020, 12-1 PM
Register for this Webinar - Click Here
Focus on Intimate Partner Violence (IPV) - February 4, 2020, 12-1 PM
Register for this Webinar - Click Here