The NC Department of Health and Human Services recently released the Advanced Medical Home (AMH) Provider Manual 2.0. This version reflects program expectations as well as recent program modifications and changes that impact provider contracts. It replaces the prior version issued on Dec. 12, 2019.

Introduction
This Advanced Medical Home Manual 2.0 is a resource for Primary Care Providers (PCPs) as well as Clinically Integrated Networks (CINs) and Other Partners working with practices as they prepare for the go-live date of the Advanced Medical Home (AMH) program. The AMH program will go live with Medicaid Managed Care launch. This document updates and replaces the original Advanced Medical Home Provider Manual published on December 12, 2018. It consolidates existing guidance into one document, including guidance released since the original Manual, but does not establish new policy or guidance.
Additional guidance and program information are available on the Advanced Medical Home webpage.
Checking or Changing AMH Status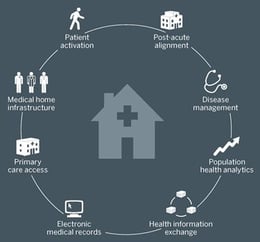 Practices may confirm or change their AMH status on the NCTracks site. If a practice certified as an AMH Tier 3 determines that it needs additional time to meet Tier 3 requirements, it may change its Tier status without penalty. To change status, the Tier 3 practice should enter its NP/Atypical ID and Service Location in NCTracks and select "Downgrade to AMH Tier Level 2." Similarly, if a practice certified for a lower AMH determines it is ready to meet Tier 3 requirements, it may attest into Tier 3 on NCTracks to request Departmental certification as a Tier 3 practice. There is no limit to how often a practice can upgrade or downgrade its AMH Tier. However, because Tier changes will be effective on the first day of the following month, subsequent changes must occur after the practice's most recent Tier change goes into effect.
See Protocol for Changing Advanced Medical Home Tier Status for additional information.