From NCTracks: The federal fee for Medicaid enrollment has increased from $630 to $688 for 2023.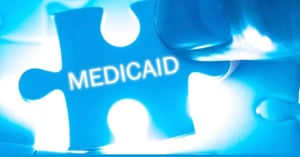 The federal fee is required for:
Initial enrollment application
Re-enrollment application
Manage change request (MCR) to add a new site location
Re-verification application
The North Carolina Division of Health Benefits (DHB) collects the fee as required under Section 6401(a) of the Affordable Care Act (ACA) detailing that the Secretary is to impose a fee on each 'institutional provider of medical or other items or services and suppliers.' Based on provisions of the ACA, this fee will vary from year-to-year based on adjustments made pursuant to the Consumer Price Index for Urban Areas (CPI-U).
This fee only applies to certain organizations. Please refer to the Provider Permission Matrix under Quick Links on the Provider Enrollment page to determine provider-specific enrollment requirements. For more information on the federal fee, see the Federal Fee and NC Application Fee FAQs. Additional information can also be found here.