We have some great activities planned upcoming. Most activities are still virtual learning with blended learning options. We have some IN PERSON activities coming up this Fall. See below some upcoming programs we've highlighted...and be sure to check out our Course Catalog to view all of the activities.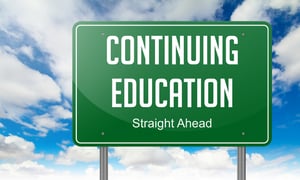 Online Self-Paced Learning: We offer many activities that have been pre-recorded lectures you can complete on your own time and pace. See them here


Update On Hospital Medicine: Friday and Saturday, Oct. 1–2, 2021 at the Omni Hilton Head Oceanfront Resort, SC. During this intensive 2-day conference, you will engage in lectures and workshops covering more than a dozen topics led by expert faculty. Read More


9th Annual LPN Symposium: October 21, 2021 Virtual Conference. This knowledge-based conference will provide Licensed Practical Nurses (LPN) from different practice settings the information and strategies to maximize their important role on the health care team and enhance their professional practice. Read More


26th Annual Dental Mountain Meeting: October 29-31, 2021 at the Omni Grove Park Inn, Asheville, NC. The 26th Annual Dental Mountain Meeting is an annual tradition, providing general dentists, dental hygienists, and dental office staff with the latest and most comprehensive continuing education in dentistry today. Read More


Falls: Screening, Risk Assessment and Care Planning for Older Patients in the Community: This program focuses on outpatient health care professionals and the community dwelling adults they care for. There is NO COST for this online, self-paced activity. Read More
Beach Meetings Save the Date!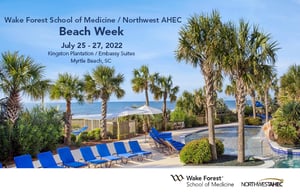 Save The Date for the 2022 Beach Meetings on July 25-27, Kingston Plantation, Myrtle Beach, SC.
Learn more and sign up for updates